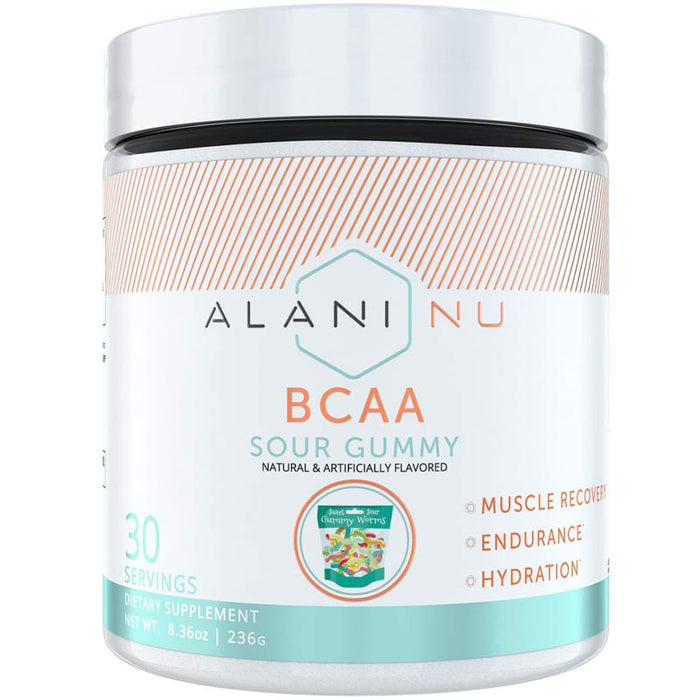 Alani Nu BCAA 213g-243g (30 Servings)
Support muscle recovery and get back in the gym faster thanks to our Branch Chain Amino Acids, available in a variety of refreshing flavors! Packed with aminos to aid in workout recovery, our BCAAs are the best way to up your fitness game.


NUTRITION FACTS
Serving Size
1 Scoop (7.9g)
Servings Per Container
30
Per Serving
% Daily Value*
Sodium (as Sodium Chloride)

59mg
3%
Potassium (as Potassium Gluconate)

25mg

1%

InstAminos L-Leucine
2.5 g

*

InstAminos L-Isoleucine

1.25 g
*

InstAminos L-Valine

1.25 g

*

L-Glutamine

500 mg

 

Other Ingredients:

Other Ingredients: Citric Acid, Natural and Artificial Flavors, Siliva, Sucralose, Beet Root Extract, Acesulfame Potassium.