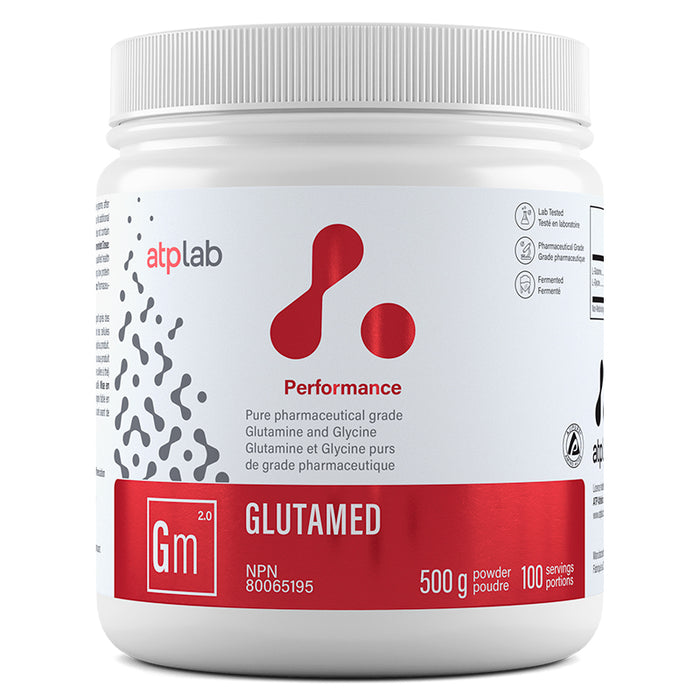 ATP Glutamend 500g (100 Servings)
The Why
ATP has formulated the highest quality combination of glutamine and glycine on the market. Glutamine is the primary fuel source for the cells of the intestinal mucosa, while glycine helps convert glucose into energy.
Helps to heal leaky gut*
Improves immune function*
Aids in cellular growth & differentiation*
Promotes anabolic activity*
Supports glutathione formation*
How To Use
Recommended dose:
Take 5 grams (approx. one teaspoon) in water per day without food, or as directed by a qualified health practitioner.
No additional ingredients not listed on the label have been added to the product. This product does not contain wheat, gluten, corn, nuts, dairy, soy, eggs, fish, shellfish or animal by-products.
Caution: Consult a health care practitioner prior to use if you are following a low protein diet.
Pregnant or breastfeeding: Consult a health care practitioner prior to use.
Source: Pharmaceutical synthesis
FROM OUR LAB
Only The Best 
We test every batch of raw materials to identify, potency, microbial contaminants, heavy metals solvent residues and allergens. Herbal ingredients are tested for pesticide compounds. Essential fatty acids and fish oils are tested for dioxins, furans, PCBs and other agents. Manufactured in Canada 🇨🇦.