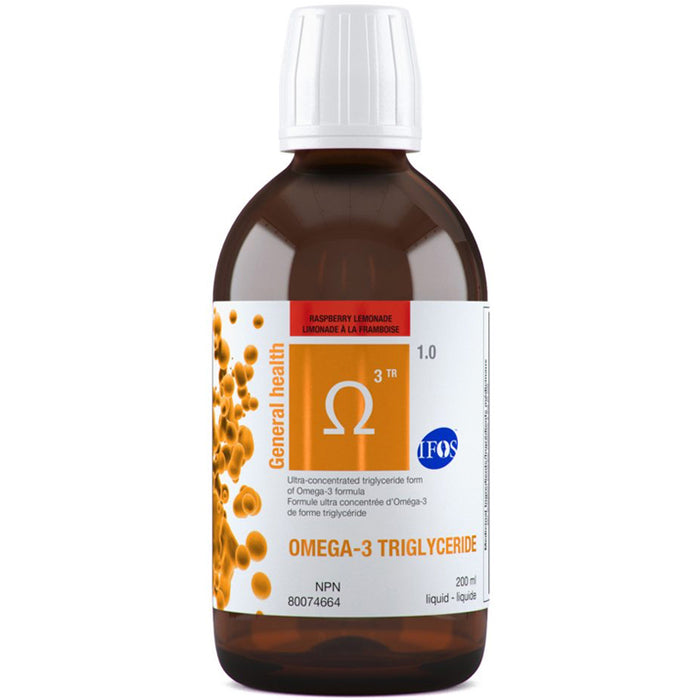 One of the purest and most concentrated OMEGA-3 Oil on the market.
(4260 mg of Omega-3 per 5ml, 1908 mg EPA, 920 mg DHA)

Goals: Boost the immune system, Improve overall good health, Improves memory, concentration and mental health, Lose weight, Pain relief, Reduce inflammation, Relieve joint pain.
Despite the fact that ATP's OMEGA-3 possesses an unrivaled concentration in today's super saturated market and provides incredible therapeutic benefits (4260 mg of Omega-3 per 5ml, 1908 mg EPA, 920 mg DHA), the key comes from it's superior quality and stability.
ATP sources only the smallest European anchovies and sardines to create its Omega-3 fish oil – providing the absolute highest purity available worldwide.
Anti-inflammatory
Aids in cholesterol management
Improves recovery
Promotes weight loss
Improves memory and concentration
Optimizes brain power and enhances memory
Improves the immune system
Promotes overall good health and wellbeing

Cold filtration preserves its integrity and stability. The real ATP difference is the addition of a unique combination of antioxidants called RED DEFENSE: A vitamin E rich compound (mixed tocopherol), vitamin C (Ascorbyl Palmitate), essential oil of rosemary and, in particular, astaxanthin, a powerful antioxidant that not only allows the ATP oil to be perfectly stable, but which creates a superior antioxidant power.
Refrigerate after opening.

Recommended Use or Purpose: Source of Omega-3 fatty acids for the maintenance of good health. Helps support cognitive health and brain function. Helps maintain and support cardiovascular health. Helps to reduce serum triglycerides/triacyclycerols.

Recommended Dose:
Children 1-13 years: ½ teaspoon once a day with meals.
Children 14-18 years: 1 teaspoon once a day with meals.
Adult: 1 ¼ teaspoon once a day with meals.