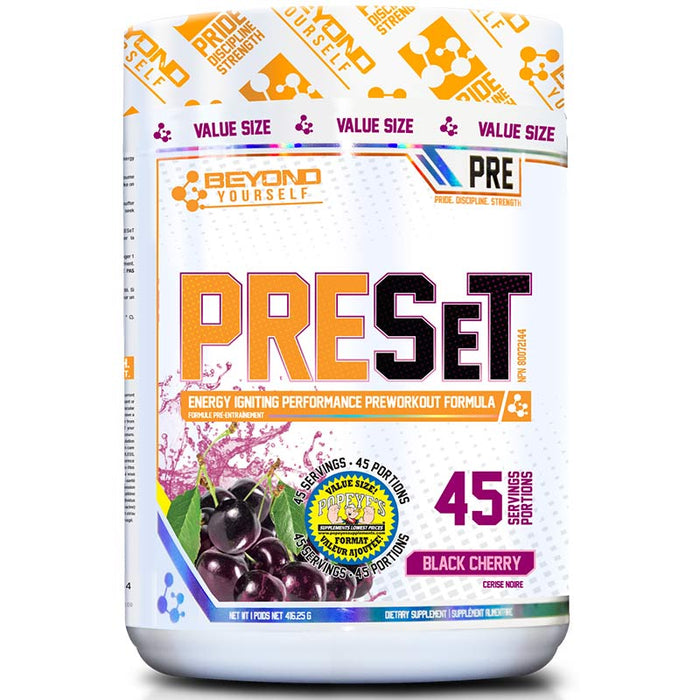 Beyond Yourself PreSet 415g (45 Servings)
Beyond Yourself - PreSet

- Amplified energy ignitor 
- Razor sharp focus enhancer 
- Clinically Proven ingredients for unparalleled intensity 
- CAUTION - ULTRA CONCENTRATED FORMULA

Premium Quality Supplement
ULTRA-CONCENTRATED PREWORKOUT ENERGY IGNITOR

PRESET [v., adj. pree-set; n. pree-set] To set or adjust beforehand, to become activated or perform a specific function at a designated time.

It's time to dial-in unparalleled intensity levels and get ready rock the weights like never before. PreSET is not like any other super concentrate you've ever tried! It is a next generation energy ignitor with clinically proven, effective doses of everything you need to enhance your workout. Increased energy, focus, blood flow and endurance means you can go harder and heavier for incredible results. CAUTION - As this is a ultra-concentrated product, individuals sensitive to stimulants should begin by using half the recommended dosage.