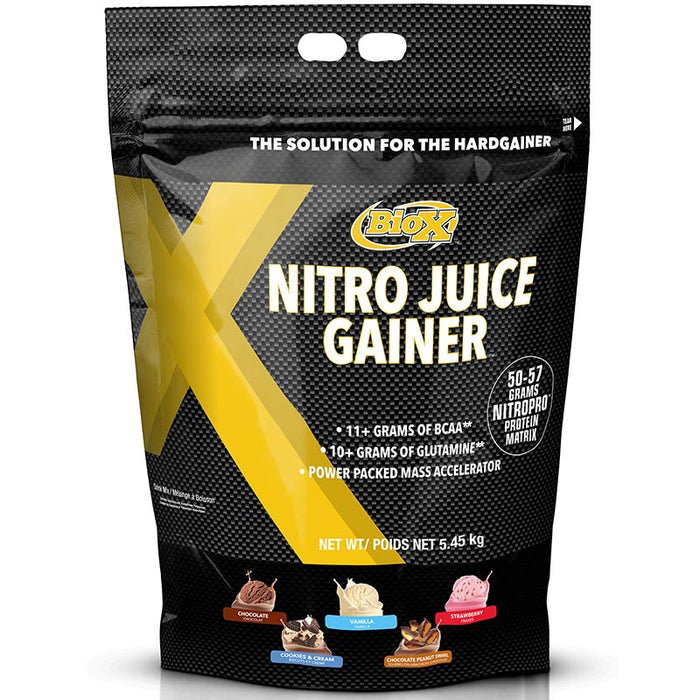 BioX Nitro Juice 5.45kg (22 Servings)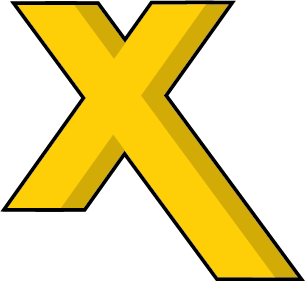 NITRO JUICE GAINER

THE SOLUTION FOR THE HARDGAINER

50-57 grams of Nitro Pro Protein Matrix, an exclusive blend of fast and slower releasing proteins

5 grams of  Creatine Monohydrate

Powerzyme Digestive Enzyme Complex featuring Aminogen

11+ grams of Branch Chain Amino Acids
We all know that guy….the one who is constantly eating copious amounts of foods in search of putting on mass with very little to show for it. Well, look no further! Our Nitro Juice may be the solution to your problem.
Specifically designed with the hard gainer in mind, this product delivers a 3 to 1 low glycemic carbohydrate matrix to high quality, time released protein matrix coupled with a 5000mg serving of our proprietary creatine/glutamine blend designed specifically to add volume to muscle cells and enhance growth and recovery.
This product is the ultimate solution for the hard gainer seeking to add weight quickly, efficiently, and deliciously! Simply put, if you want to get big fast, get on the JUICE!