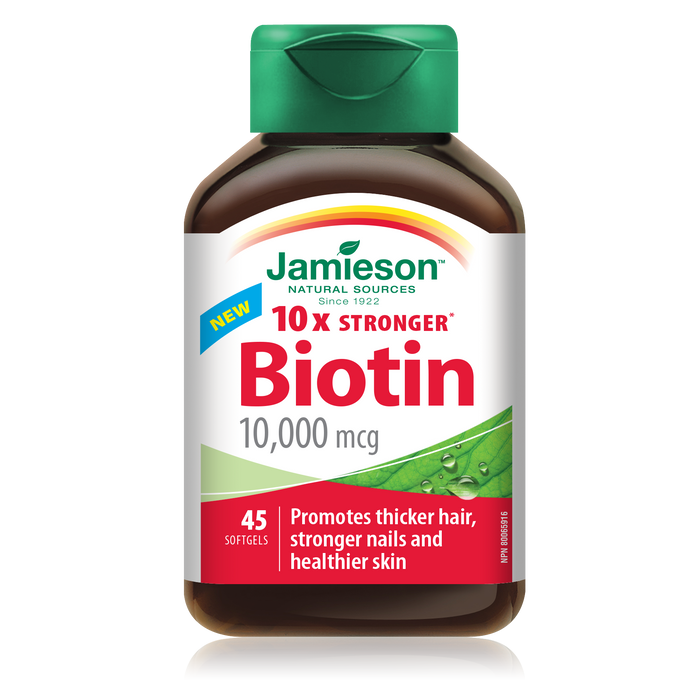 Jamieson Biotin 10,000mcg 45 cap
Product Description
Biotin 10,000 mcg is a high potency biotin formula that promotes thicker hair, stronger nails and healthier skin with continued use. At a potency level stronger than our Biotin 1,000 mcg, this product is ideal for people seeking the highest level of hair, skin, and nail health support from a natural source!
Directions
Adults: Take 1 softgel daily.
Consult a health care practitioner for use beyond 1 month.
Store between 15°C and 25°C, away from children.
Serving Size
1 softgel daily
Quantity
10,000 mcg Bottle contains: 45 softgels
Benefits
10x STRONGER*
Promotes thicker hair, stronger nails and healthier skin
Ultra Strength
Easy to swallow softgel