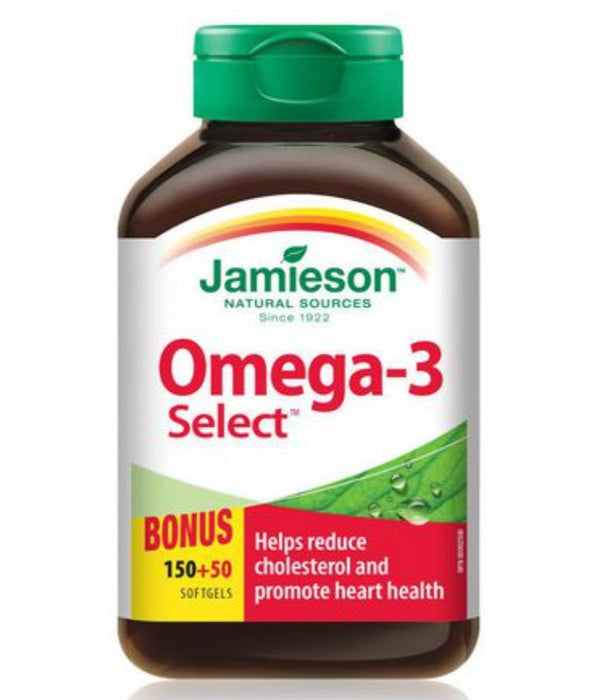 Jamieson Omega-3 Select 1000mg 200 cap
Product Description
Jamieson Omega-3 Select™ is a purified blend of omega-3 fish oil providing effective support for cardiovascular and cognitive health all in one small, easy-to-swallow softgel.
Directions
Adults: Take 1-4 softgels daily. Store between 15ºC and 25ºC, away from children.
Benefits
Easy-to-swallow softgels
Helps reduce cholesterol and promote heart health
Nutrient
Omega-3 Select Mini
Omega-3 Select
Molecularly distilled fish oil (Anchovy oil; may also contain sardine and mackerel oil)
500 mg
1,000 mg
Providing

 

300 mg

 

of omega-3 fatty acids:
Eicosapentaenoic Acid (EPA)
180 mg
300 mg
Docosahexaenoic Acid (DHA)
120 mg
200 mg
Also Contains
Gelatin, glycerin
NO starch, gluten, lactose, artificial colours, flavours or preservatives.
Pharmaceutically tested and free from heavy metals, PCBs, dioxins, mercury and lead.