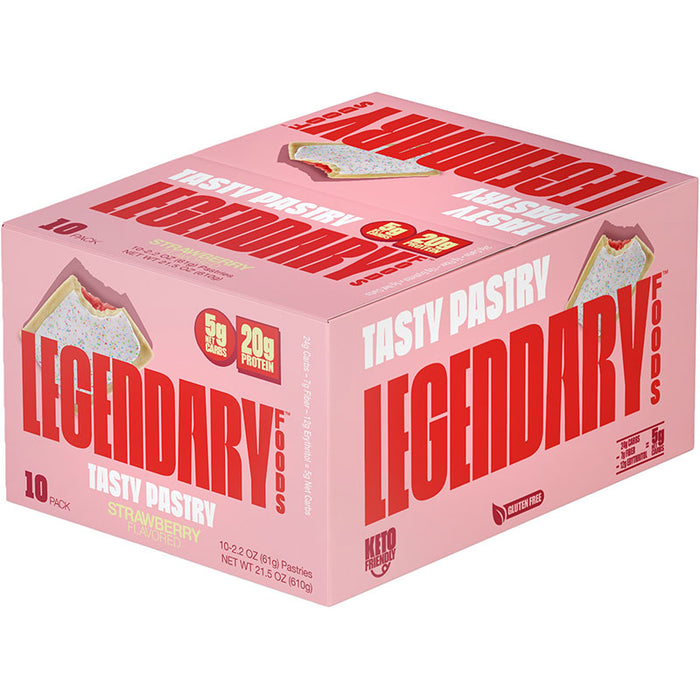 Legendary Foods Tasty Pastry Cake Style (Box of 10)
EAT LIKE A KID AGAIN!
NEW - BIGGER, THICKER & TASTIER

20g PROTEIN
20g Protein, 5g Net Carbs, 0g Sugar, 8g fiber, 180 Calories, 7g Fat
Legendary Foods Tasty Pastry is a sweet and delicious snack.
Eat your favorite childhood treat, without the sugar.
Lightly toast for a warm experience or enjoy straight out of the wrapper.
Introducing… Tasty Pastries!
BIGGER, THICKER & TASTIER than any pastry we've ever launched before. These delicious protein-packed snacks are bursting with flavor