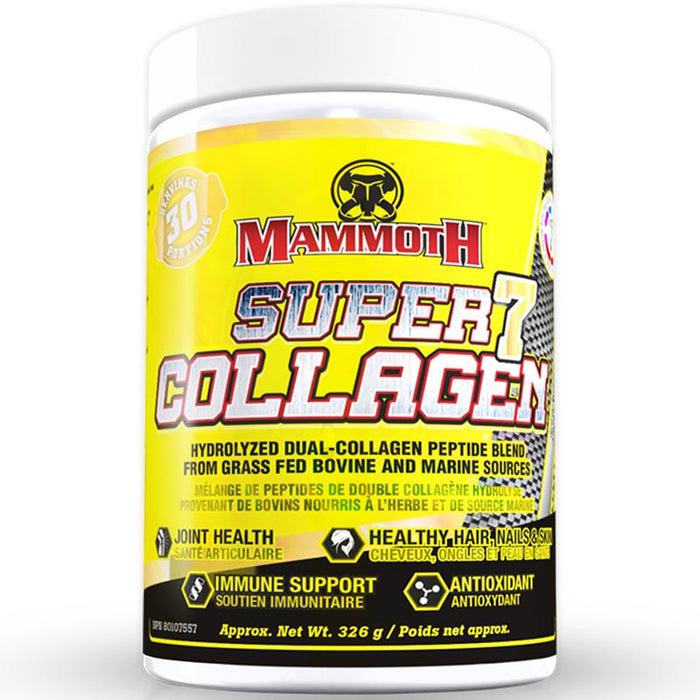 Mammoth Super 7 Collagen 326g (30)
7 Reasons why  SUPER7 is your best choice:
Biotin metabolizes macronutrients to increase stamina and energy levels.  Biotin also plays a major part in maintaining the health of our hair, nails and skin.
Mammoth SUPER7 has undoubtedly the highest dose of Vitamin C on the market. This is important because Vitamin C is essential for collagen absorption.
Tryptophan makes SUPER7 a Complete Protein: That means each serving provides 10 grams of protein!
Hyaluronic Acid helps to hold the natural water in the body and keeps our skin, eyes, and joints hydrated.
Zinc speeds up muscle-building chemical reactions in your body! 
Zinc along with CoQ10 & Elderberry are proven antioxidants that protect our bodies from inflammation, muscle fatigue & muscle loss.
Product Quality Assured: "iNutrition is committed to product quality. Finished product testing is conducted in-house and verified by a third-party analytical laboratory".