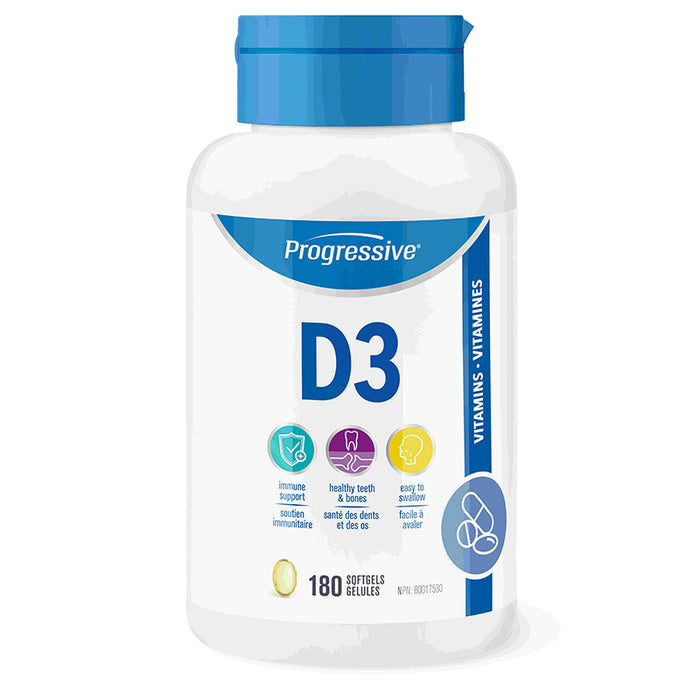 Progressive Vitamin D3 180 cap
Progressive Vitamin D3 can help with the maintenance of good health. Vitamin D3 provides immune system support, promotes the development of healthy bones and teeth, and helps the body absorb calcium.
Gluten-free

Easy-to-swallow soft gel

Supports a healthy immune system and bone health
Improves the body's absorption of calcium and phosphorous

Helps to maintain overall good health
MEDICINAL INGREDIENTS1 SOFTGELVitamin D3 (Cholecalciferol)25 mcg/1,000 IU
Non-Medicinal IngredientsGelatin (bovine), Glycerin, Medium-chain triglycerides.
Suggested UseHelps to maintain immune function, build strong bones and teeth, prevent vitamin D deficiency, and aid in the absorption and use of calcium and phosphorus.
Suggested DoseTake 1 softgel daily. Store between 15°C and 25°C, away from children.