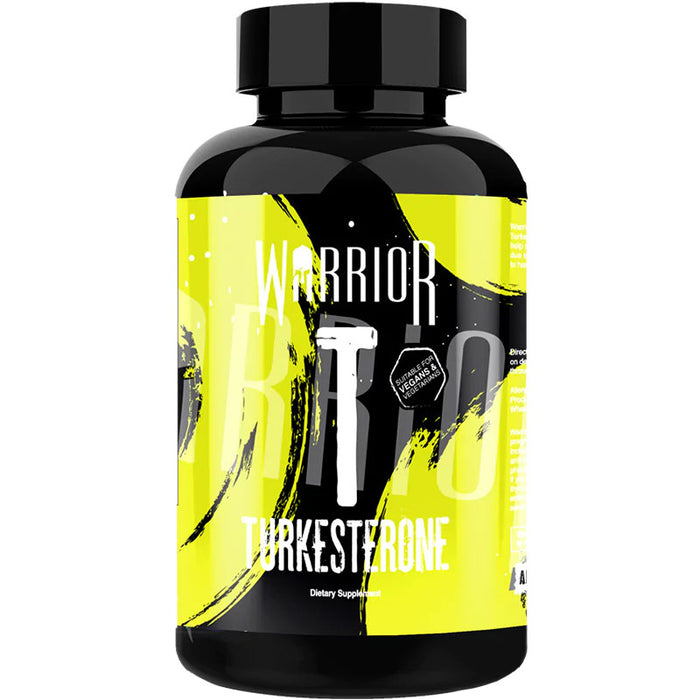 Warrior Turkesterone 60 vcap 500mg (60 Servings)
Warrior Turkesterone
Warrior Turkesterone is a potent and 100% natural Ecdysteroid sourced from the Ajuga Turkestanica plant. Warrior Turkesterone upregulates protein biosynthesis, and through doing so helps your body recover faster, and gain more from athletic training. Enhanced protein biosynthesis ensures your body utilises more protein from every gram you eat - helping you gain more muscle in both the long, and short term.
Warrior Turkesterone Key Benefits:
Increased Muscle Mass
Increased Strength
Improved Libido
Enhanced Athletic Performance
100% Natural
Each capsule of Warrior Turkesterone contains 500mg of Ajuga Turkestanica Extract (standardized to 10% Turkesterone), extracted using a unique proprietary process to ensure greater uptake and utilisation. Once complete, we encapsulate it in a fast absorbing v-cap for ultimate quality and effect.
If you're looking to take your natural potential to the next level, like a True Warrior, and become the best that you can be... Warrior Turkesterone has your back.
Recommended Use:
We recommend starting with 1 capsule per day working up to 3 caps per day based on desired results. We do not recommend exceeding 6 capsules in a day. Can also be taken with a meal or a shake.
Ingredients:
500mg Ajuga Turkestanica 10:1  (Standardized to 10% Turkesterone)
Other ingredients:
HydroxyPropylMethylCellulose, Magnesium Stearate, Silicon Dioxide