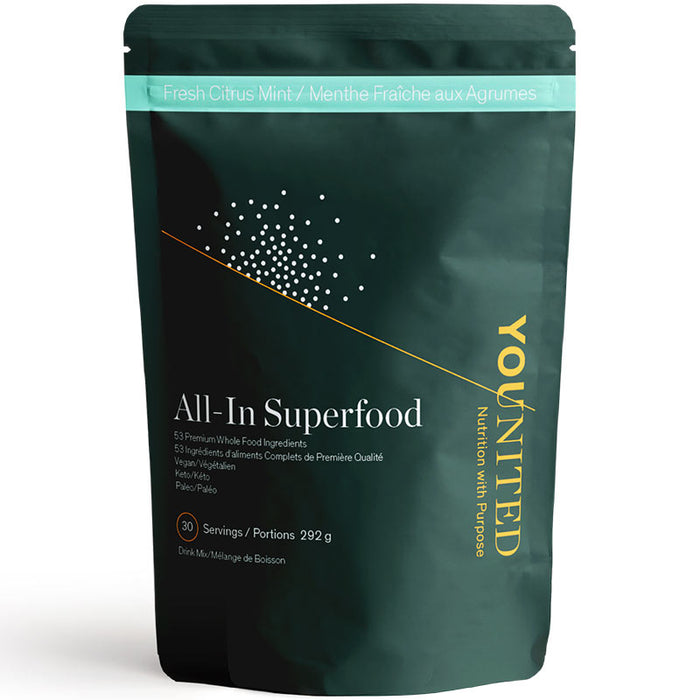 Younited All-In Organic Superfood 292g (30)
Ideal for the whole family, our ALL IN ORGANIC SUPERFOOD
provides the ultimate variety of vegetables, sea vegetables, fruits, mushrooms, and herbs. Perfect for getting us to our 6-8 servings of veggies and fruits per day, with thea dded bonus of providing over 50% of the RDA of 20 vitamins and minerals in each delicious scoop. All from 100% ORGANIC food sourced ingredients!
53 ORGANIC food ingredients
• 3 products in 1: Greens, Fruits, and Multivitamin
• Supports Energy production
• Supports Immune function
• Provides antioxidant protection
• Naturally alkaline, boosts detoxification
• Sweetened with Organic stevia
• No artificial anything
• Paleo, Keto, Vegan friendly